The growing offshore wind (OSW) industry has an important role to play in New York City's transition to clean energy over the coming decades. The City and State of New York are committed to 100-percent clean electricity by 2040 and carbon neutrality by 2050, requiring a generational shift to renewable energy from a variety of existing nonrenewable energy sources. OSW-generated electricity is anticipated to play a prominent role in transitioning NYC to a renewable zero-emission energy supply.
Nationally, enough OSW projects will be built in just nine years to power 10 million homes with clean, renewable electricity. A new industry will be created in the US to make this happen, with the potential to equitably distribute economic benefits to local workers, businesses, and communities.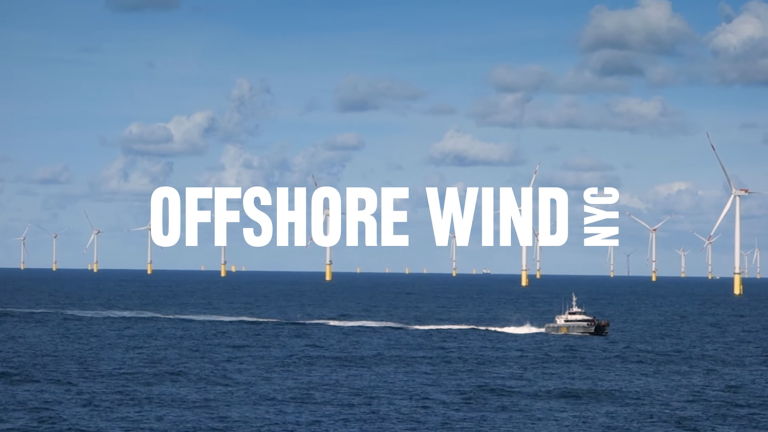 By the Numbers
$191M
NYC's investment in OSW
New York City Economic Development Corporation (NYCEDC) is positioning New York City as a leader in the emerging domestic OSW industry. Industry leaders, community groups, and environmental justice organizations have recognized the size and scale of this opportunity and have supported the City's goal to become an equitable hub for OSW. Offshore Wind NYC is the City's 15-year, $191M investment to seize this opportunity and create shared economic prosperity while enabling local and New York State climate goals.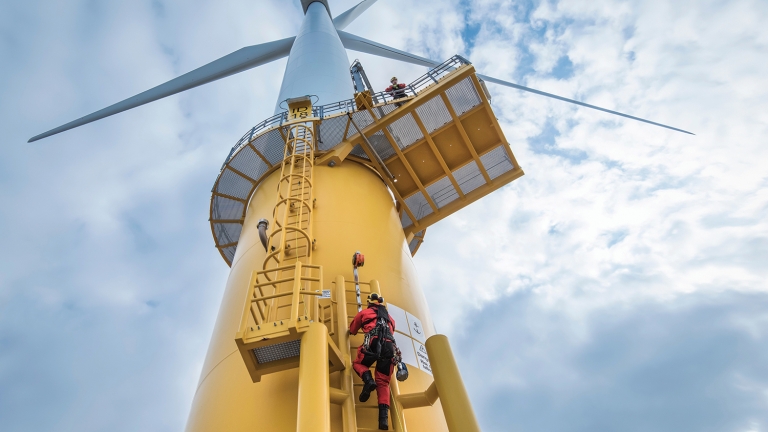 Explore Offshore Wind NYC
Our vision and plan to create equitable opportunity for a sustainable future.
Learn More
The Plan: Equitable Opportunity for a Sustainable Future
Offshore Wind NYC leverages the city's expertise in maritime infrastructure development, world-class talent base and workforce development system, and capacity for innovation across sectors—all while centering a focus on equity.
Three Core Strategies
Sites and Infrastructure: Developing best-in-class infrastructure that will support the construction and operation of 12 GW of OSW generated energy
Workforce and Business Development: Preparing local workers and businesses to seize upon the opportunities that will be created by infrastructure investments
Research and Innovation: Promoting innovation in OSW to ensure that new technologies and approaches are created in New York City.
This plan will enable NYC to support OSW projects up and down the East Coast. Further, NYC will be able to export innovative technologies and processes to advance OSW projects around the world.
Centering Equity
By the Numbers
40%
Share of job and investment benefits directed to women, minorities, and environmental justice communities
The plan's equity focus will make NYC the model for growing urban OSW hubs in the US and for ensuring that the clean energy transition is truly just for all. Offshore Wind NYC will:
Transform maritime properties to bring jobs and environmental benefits to historically disadvantaged communities
Enable existing development and business support systems to prepare a diverse pool of talent and entrepreneurs to serve the industry
Attract investment to grow the industry and create good-paying jobs for New Yorkers of all backgrounds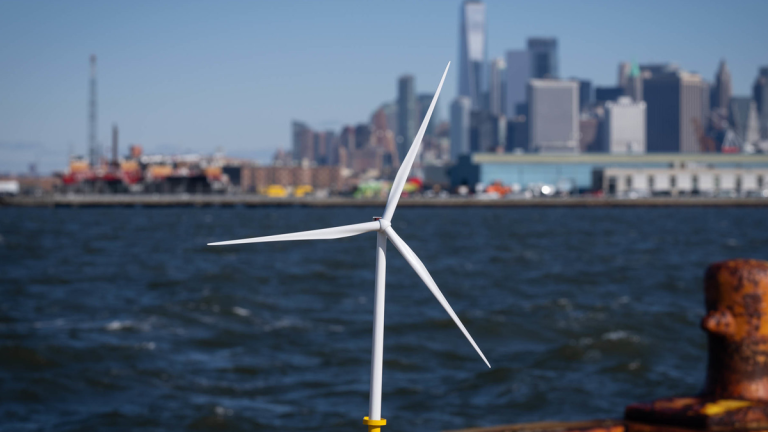 Offshore Wind in NYC
New York City's renewable energy industries are bolstered by an abundance of resources whose cumulative benefits ensure unparalleled market advantage.
Learn More
Summer of Offshore Wind
In early summer 2023, NYCEDC brought a month-long series of free activities and events to Staten Island to allow residents to learn more about offshore wind and how it can benefit communities, businesses, and families.  To view the 2023 Summer of Offshore Wind event schedule as well as the educational pamphlet and posters, click the links below.
If you would like free posters for educational purposes, please email [email protected] to make a request and arrange a pickup. Please include "Poster Request" in the subject line. Posters cannot be shipped.
Submit a contact form to get in touch and keep up with our latest updates. 
Related News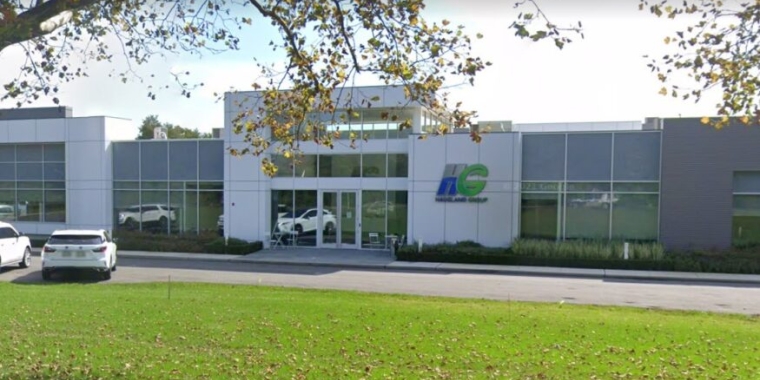 Long Island Business News